2 1/2 to 3-hour WATCHING AND DOLPHIN CRUISE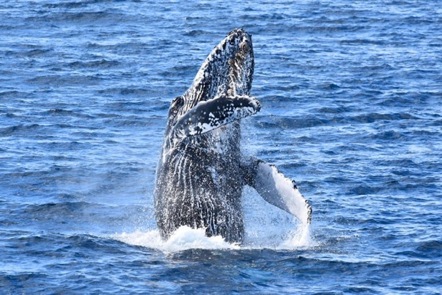 2 1/2 to 3-hour cruise into the open Pacific Ocean in search of amazing marine life including the migrating Pacific Gray Whales,along with Humpback Whales, Fin Whales, Minke Whales, Dolphins, Sea Lions, and much more!

*SPECIAL PRICING when purchased in advance online! PURCHASE NOW!
-Every day Monday through Friday: Adults(12+) and Seniors $35, Children(under 12) $30, Children(under 3) Free!




Whale Watching In LA from BVS on Vimeo..