Featured Events

Cruise into the open Pacific Ocean during the gray whale migration season in search of marine life including Gray Whales, Dolphins, Sea Lions, and much more!
Whale Watching In LA from BVS on Vimeo..
Buy Tickets

Join us as we explore Long Beach's coastline. You will learn history about the harbor as well as see the beautiful Long Beach skyline, California Sea Lions playing in the harbor, the world-famous Queen Mary, large cargo and container ships from all over the world, and much more!


Weekday schedule at 12:30 pm, 1:45 pm, 3:15 pm, 4:45 pm, 6:15 pm. On the weekend the schedule is every 45 minutes from 11:30 am - 6:15 pm.


Harbor Breeze Cruises - Long Beach Harbor Cruise from BVS on Vimeo.
Buy Tickets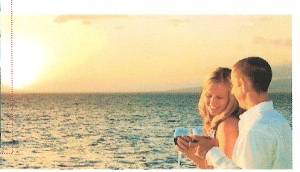 Saturday, February 14, 2015
Boarding at 7:00 pm
Back to dock approximately 9:30 pm
Couples will enjoy a romantic 3-course dinner with a pre-set bottle of champagne while on a scenic Long Beach Harbor cruise, along with an open bar.
Ages 21+
Dock #2 in Rainbow Harbor Marina
(Adjacent to the Aquarium of the Pacific) 100 Aquarium Way, Long Beach, CA 90802
Group seating available - call 562-983-6880
Buy Tickets