SOUTHERN CALIFORNIA'S BEST WHALE WATCHING CRUISE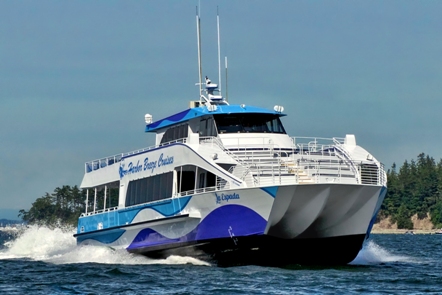 *ONLINE SPECIAL SAVE UP TO $10 PER ADULT TICKET!

ONLINE SPECIAL: Adults(12+) $35.00(M-F)/$40.00(Sat-Sun), Senior Citizens(63+) $35.00(M-F)

Regular Walk Up Price: Adults(12+) $45.00(M-F)/$50.00(Sat-Sun), Senior Citizens(63+) $40.00, Children(3-11) $30.00, Babies(2 and under) FREE!

*Discounts automatically applied on website, no discount codes needed.

Cruise into the open Pacific Ocean to search for the largest animals on the planet, The Magnificient WHALES! Summer time, typically June through October is Blue Whale Season. The Blue Whale is the largest animal on earth! Winter time, typically November through April is Gray Whale migration season. We will also search for Humpback Whales, Fin Whales, Minke Whales, Dolphins, Sea Lions, and other amazing Marine Life who are typically in our waters year round.

THE ULTIMATE WHALE WATCHING VESSEL THE LA ESPADA IS HERE!

*$2.00 convenience fee applies to each whale watching ticket purchased online.






Whale Watching In LA from BVS on Vimeo..