45 Minute Harbor Tour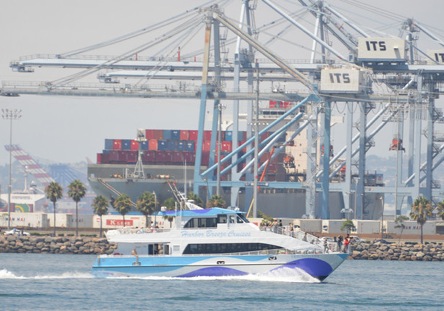 Join us as we explore Long Beach's coastline. You will learn history about the harbor as well as see the beautiful Long Beach skyline, California Sea Lions playing in the harbor, the world-famous Queen Mary, large cargo and container ships from all over the world, and much more!


Weekday schedule at 11:30am, 12:30 pm, 1:45 pm, 3:15 pm, 4:45 pm, 6:15 pm. On the weekend the schedule is every 45 minutes from 11:30 am - 7:00 pm.


*$1.50 convenience fee applies to each Harbor Tour ticket purchased online.
Harbor Breeze Cruises - Long Beach Harbor Cruise from BVS on Vimeo.