45 Minute Harbor Tour
Bundle
Buy Bundle
Purchase our Harbor Tour and USS Iowa Battleship combo and save $$$
You will receive one ticket for the 45-minute Long Beach Harbor Tour(100 Aquarium Way, Long Beach CA 90802, Dock #2) and one ticket to tour the Battleship USS Iowa in San Pedro(250 South Harbor Blvd. San Pedro, CA 90731). You will select a set time for the Harbor Tour. The Battleship Iowa ticket is valid all day, business hours for the Iowa are 10:00am-5:00pm.
PricingAdult(12+): $27.00
,
Reg Price $31.95
Senior Citizen(63+): $24.00
,
Reg Price $26.95

Child(5-11): $15.00
,
Reg Price $16.95

Baby/Toddler(4 and under): FREE!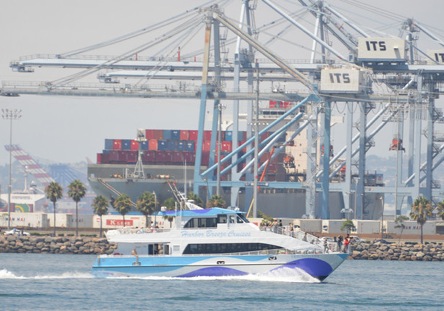 Join us as we explore Long Beach's coastline. You will learn history about the harbor as well as see the beautiful Long Beach skyline, California Sea Lions playing in the harbor, the world-famous Queen Mary, large cargo and container ships from all over the world, and much more!


Weekday schedule at 12:30 pm, 1:45 pm, 3:15 pm, 4:45 pm, 6:15 pm. On the weekend the schedule is every 45 minutes from 11:30 am - 6:15 pm.





Harbor Breeze Cruises - Long Beach Harbor Cruise from BVS on Vimeo.